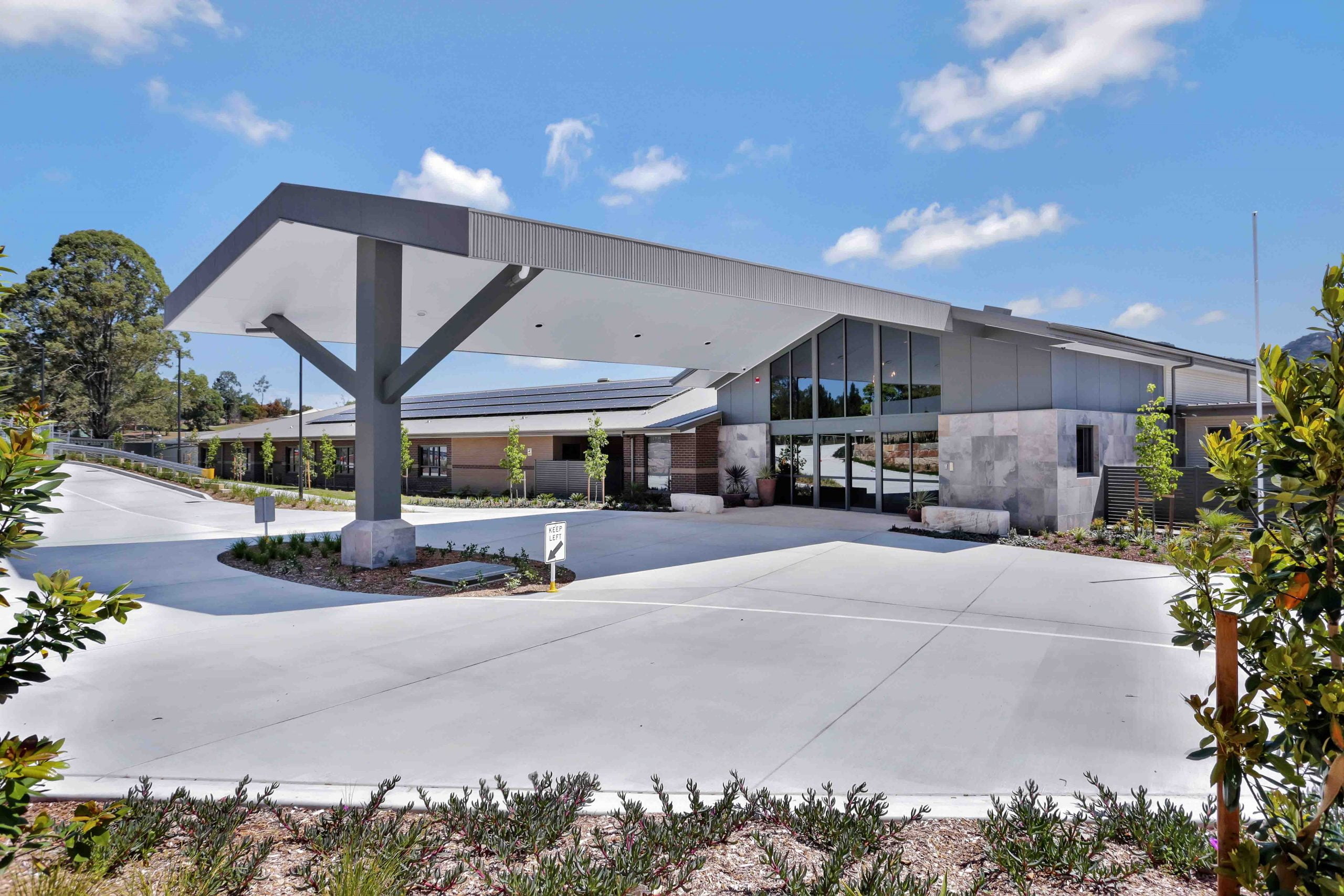 Mirrabooka Place
Local care amongst the rolling hills of Gloucester
Situated in the heart of the charming town of Gloucester, this NEW architecturally designed home provides a warm and inviting environment for our residents to enjoy.
Mirrabooka Place is a purpose-built home which has been designed for comfort and fostering quality family moments with a choice of common areas, both inside and out for all to enjoy. Spacious and architecturally designed, the home captures the beautiful views of The Bucketts, creating a real sense of place and serenity. This new home provides an optimal environment for those people requiring 24-hour support and assistance for their clinical needs. All resident rooms, amenities and clinical facilities are located on one level, including the nursing stations.
If you have a loved one at this home and wish to speak to them or a team member, you may call the site directly on (02) 6592 3600, for all other enquiries please call our Customer Support Team on 1800 733 553.
Read more about Residential Care
Download a Mirrabooka Place Factsheet
Ready to find out more about Residential Care?