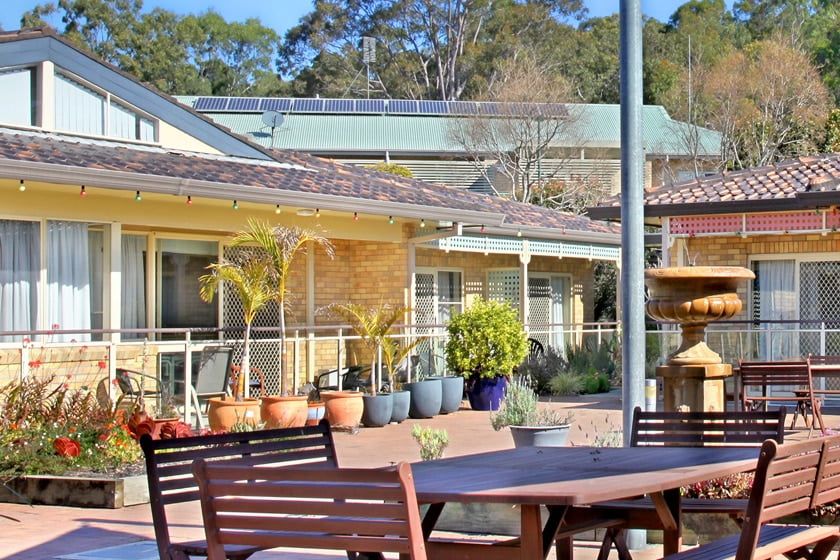 McIntosh Court
Situated in Booragul, this home prides itself on the provision of quality dementia specific care.
McIntosh Court is designed around a lovely central courtyard. The home has six wings, with each enjoying access to a sitting room, kitchen and dining area. There is also a main activity area where activities such as movie afternoons, bingo together with church services and other group activities are held. While outdoors features gardens, al fresco dining, pergola, BBQ areas and a vegetable garden for our residents to enjoy.
If you have a loved one at this home and wish to speak to them or a team member, you may call the site directly on (02) 4958 0062 – for all other enquiries please call our Customer Support Team on 1800 733 553.
Read more about Residential Care
Download a McIntosh Court Factsheet
Ready to find out more about Residential Care?