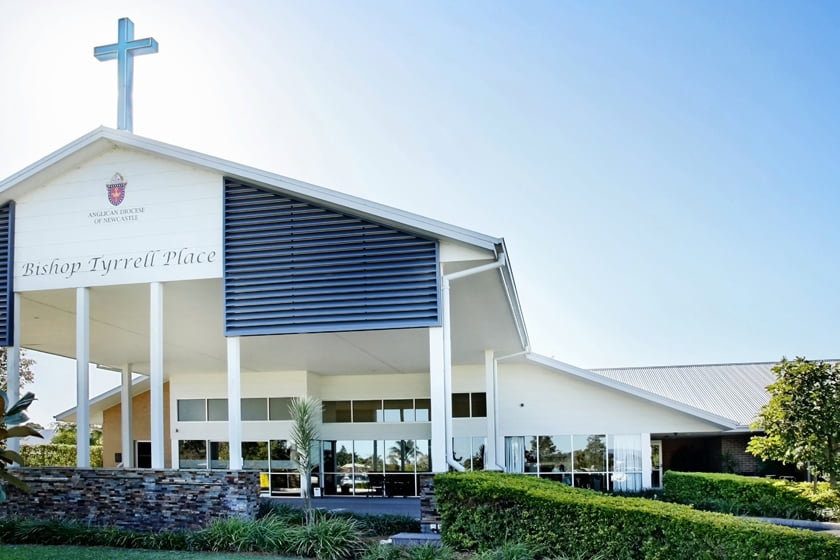 Bishop Tyrrell Place
Enjoy the rural views in Cundletown
Situated in Cundletown, this modern architecturally designed home has expansive country and garden views for our residents to enjoy.
Bishop Tyrrell has several stylish sitting rooms, spacious lounge, dining and activity areas throughout plus a hairdressing salon, allied health rooms and chapel. Outdoors has two central courtyards boasting beautiful gardens, walking paths, furniture and a BBQ, plus unique to Bishop Tyrrell is our very own Care Farm. Along with a vegetable garden, it is home to miniature horses, alpacas, chickens and a pig.
If you have a loved one at this home and wish to speak to them or a team member, you may call the site directly on (02) 6557 9000 – for all other enquiries please call our Customer Support Team on 1800 733 553.
Read more about Residential Care
Download a Bishop Tyrrell Factsheet
Ready to find out more about Residential Care?